20 Healthy Breakfast Ideas
November 17, 2018
0 Comments
---
---
"A healthy breakfast is the most important meal of the day!"
I'm sure you've heard the old adage. The thing is, all meals are important, and the size and number of meals you should eat a day can be debated. This post is not about what's best or more important.
But I did want to share with you my experience with breakfast. I've been all over the map with it in the past. Sometimes, I just don't feel hungry in the morning, and I'm exhausted and just want a few extra minutes of sleep, so I skip it. Here's the thing, I almost always end up regretting it. Not because I get hungry before lunch, but because I find myself snacking more in the evening. My energy gets out of wack.
Breakfast is important because it gets your internal systems going. It helps keep you on track and provides you essential energy. I'm not saying you have to eat immediately after waking up, but make sure you get something in you early in the day so you can power through the whole thing (without craving extra calories in the evening).
One of the most common struggles people have with eating a healthy breakfast is not knowing what to make! Especially for picky eaters, it can be difficult to know what to make in the morning, when you're exhausted and running off to work.
Over the years, I've developed quite the list of ideas, and I'm proud to say I eat a healthy breakfast *almost* every day now. I consider it crucial to my success. So here's just a quick list of ideas for you guys. I hope it inspires you to try something new!
In the comments, tell me what you like to eat for breakfast. And if you try one of these ideas, let me know how it goes!
Simple & Quick
Greek Yogurt, Mixed Berries & Granola/Oats
– I usually go something like 1/3 cup yogurt, 1 cup berries, 1/3 cup granola
Hard Boiled Eggs, Grapes, and Cheese – Think bento box style. You can swap in other healthy snacks such as carrot sticks, cherry tomatoes,
Fried Egg & Toast – A classic combo. The carbs in the toast provide immediate energy while the protein in the egg makes it last all morning.
Apple & Peanut Butter – Another great pair that takes basically no time to prepare!
Omelet – Add whatever veggies you have on hand!
Prep Ahead
Scrambled Eggs and
Gallo Pinto
– Gallo pinto is a traditional Costa Rican dish that is often served at breakfast. Recipe by
Chefing Around
.

Spinach, Artichoke, and Sun-Dried Tomato Egg White Muffins – Flavorful egg muffins are a delicious way to start the day. Recipe by Sprinkled With Health.

Blueberry Chia Overnight Oats – Overnight oats get an extra nutritional boost from antioxidant-rich blueberries and nutrient-dense chia seeds. Recipe by Flavor the Moments.

Taco Breakfast Scramble – A perfect prep-ahead meal to warm you up in the morning. Recipe by Fixed on Fresh.

Cabbage Pancakes – Savory and full of nutrients, these cabbage pancakes are a unique twist on a classic idea. Recipe by Heather to the Max.
Getting Fancy
Shakshuka
– A Middle Eastern poached egg dish, perfect for a good breakfast. Recipe by
The Healthy Maven
.

Crustless Broccoli Quiche – Low-carb, high in protein and other nutrients. Recipe by Healthy Recipes Blogs.

Breakfast Hash – This mash up is savory, sweet, and satisfying. Recipe by Chefing Around.

Veggie-Loaded Breakfast Casserole – This casserole is packed with nutritional ingredients. Recipe by Little Spice Jar.

Savory Quinoa Bowls – Classic flavors to warm you up in the morning. Recipe by As Easy As Apple Pie.
Smoothies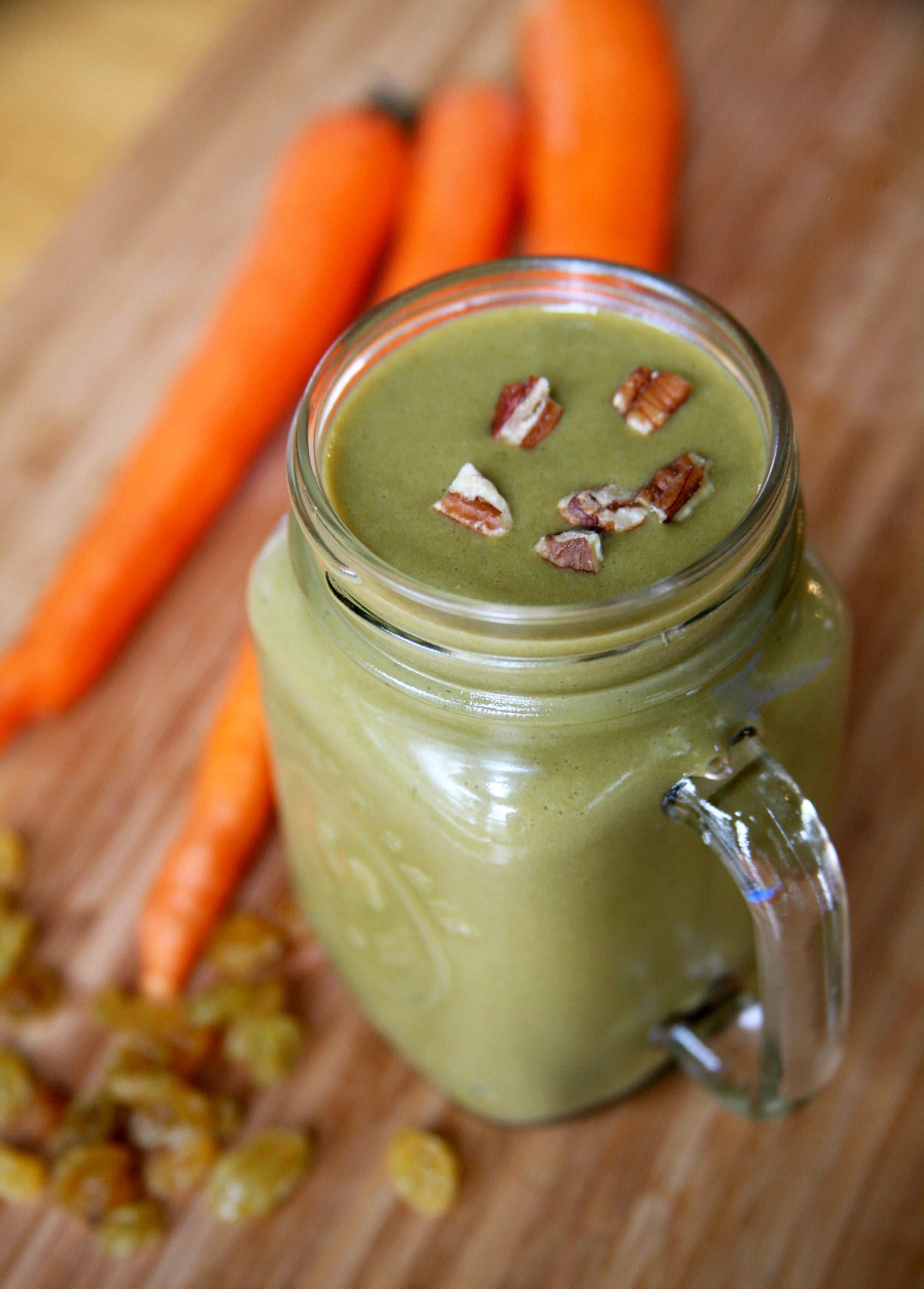 Vegan Carrot Cake Smoothie
– Vegan and gluten-free carrot cake? Yes please. Recipe by
Pop Sugar
.

Pineapple Paradise Spinach Smoothie – Just pretend you're relaxing on a nice tropical beach. Recipe by Culinary Hill.

Skinny Tropical Protein Smoothie – Perfect for athletes or anyone trying to lose weight and build strength. Recipe by Pop Culture.

Superfood Power Smoothie – Nourish your body with important micronutrients. Recipe by Sally's Baking Addiction.

Detox Smoothie – Perfect for unwinding on the weekend. Recipe by Sally's Baking Addiction.
Which healthy breakfast recipe do you most want to try?